Ceramics tableware are far more than a fit setting for an enjoyable eating experience: they form its basis – a container that worships preparation and taste, correlating with the textures of the dishes and paying due reference to the cook. This concept is exemplified by the following projects:
Bernie Rieder. Österreichische Küche Reloaded. ('Austrian Cuisine Reloaded')
Wiener Schnitzel, Tafelspitz, Schweinsbraten and an entire chapter on sweet pancakes: Top Chef Bernie Rieder has dedicated this cookery book to traditional Austrian Cuisine and interprets it in surprisingly new ways.
Petra Lindenbauer has created the special ceramics for this cookery book. The glazes are earthy and the clay grooves have not been smoothed – in reference to Bernie Rieder's natural, sincere and unconventional cooking style that is simple in a good way.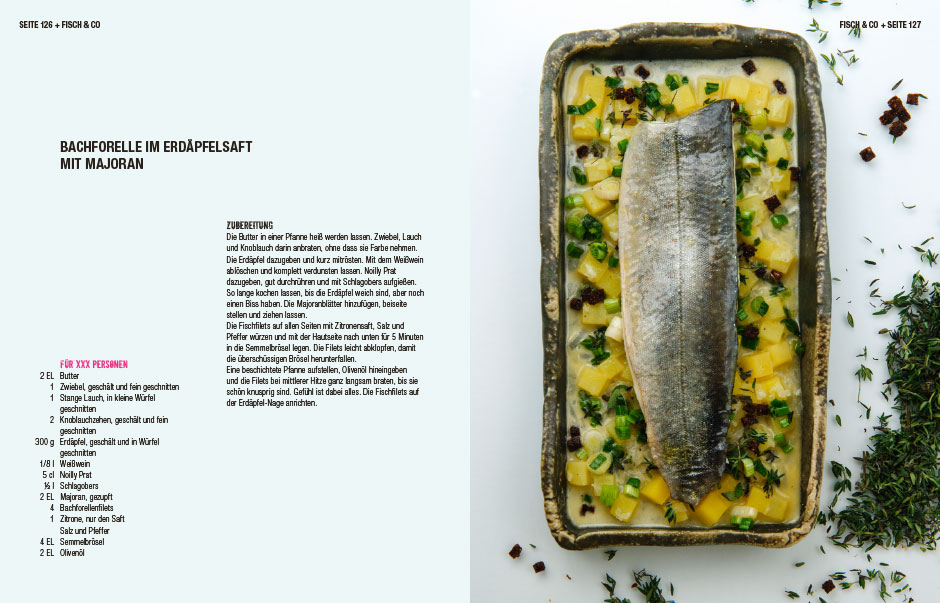 Images Kurt-Michael Westermann. Click here for details.
Julian Riess (u.a.). Einer für alles. 80 Rezepte und ein Topf ('One for All. 80 Recipes and one Pot')
The pot is the centrepiece of all cookware and it is also the starting point for this cookery book: All 80 recipes – carefully selected and prepared in surprisingly multifarious ways by Katharina Seiser and Meinrad Neukirchner – can only be cooked in a pot. The pot was made by the renowned Austrian enamel cookware producer Riess.
As the pot marks the origin of many a dish, the bowl is a central form of tableware that marks the origin of all table culture. Petra Lindenbauer's ceramics in this cookery book take up the archaic character of the bowl: its visible grooves reveal the primal creative process and refer to the material – clay, the earthen child.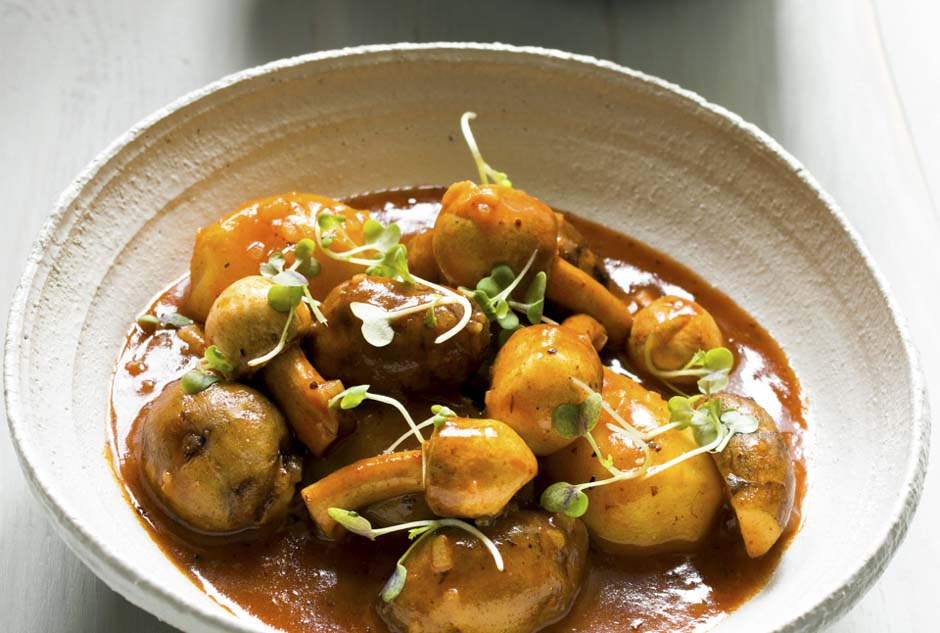 Images: Thomas Apolt, Styling: Miriam Eberhardt. Click here for details.